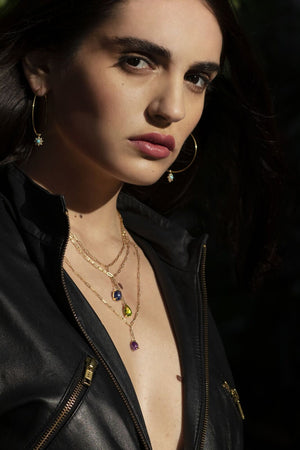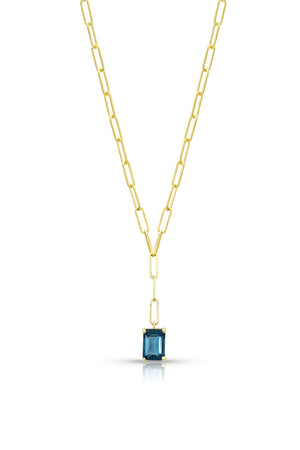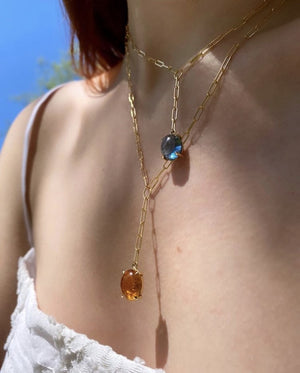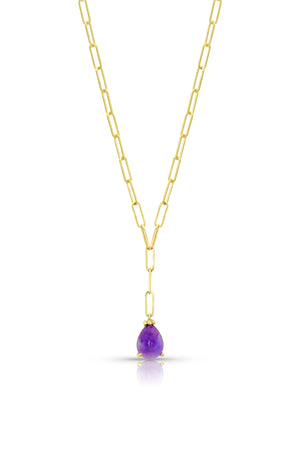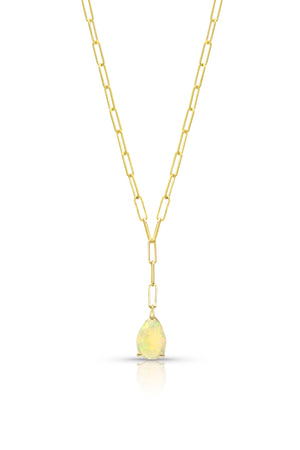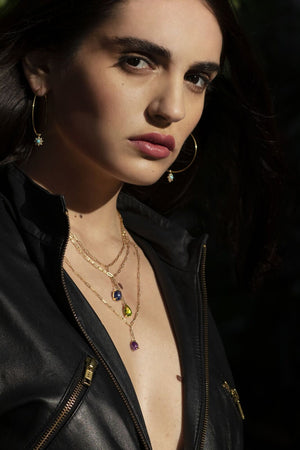 Single Gemfetti Lariat
Make a statement with a bold and vibrant single Gemfetti lariat necklace. Whether it be your favorite gemstone, children's birthstone, or opting for the designers choice', designing your own Gemfetti necklace by choosing your gemstone with designer Melissa Spalten is personal and fun. In stock options shown. 14K yellow gold, 18" inches with 1" drop. 
Email us to design your own gemfetti necklace. Additional gemstone color and shapes available. 
Made to order 3-4 weeks. 
Prices start at $900